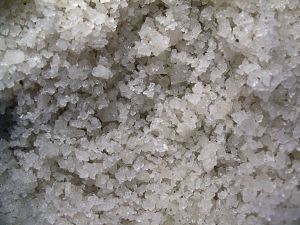 Synthetic drugs are not a particularly new problem, but it appears they are becoming a bigger one.
On August 8, the Las Vegas Sun published an Associated Press story discussing the increase in synthetic marijuana use in New York City. The AP spoke to a 47-year-old homeless man identified as J.C. who was smoking synthetic marijuana called "What's Up?" which came in a foil packet that stated, "Warning: Don't Smoke" but also had the wording, "lab certified, no banned chemicals," and "it's legal." According to the AP, there has been a spike in emergency room visits over recent months in New York City by synthetic marijuana users "suffering from high blood pressure, hallucinations, hot flashes and psychotic meltdowns that can turn violent or deadly."
Just three days before the Sun ran the AP story, the Las Vegas Review-Journal published a CNN report stating that synthetic marijuana was "flooding the streets of major U.S. cities this summer, causing a surge in overdoses and, according to some police officials, a rise in violent crime."
According to CNN, the American Association of Poison Control Centers reported that poison control centers in the United States had tallied 4,377 reports by July of people suffering the effects of synthetic marijuana. This was compared to 3,682 in all of last year.
The Las Vegas area is certainly not immune from this nationwide issue. Just last month, the Review-Journal reported that U.S. Immigration and Customs Enforcement officers served a warrant in the 3600 block of Highland Drive, with aid from Las Vegas police SWAT and narcotics officers, as part of an ongoing synthetic drug investigation. A law enforcement official told the Review-Journal that authorities discovered "abundant amounts" of the synthetic marijuana compound "Spice."
KSNV-TV reported on July 9 that city leaders would consider revoking licenses for two businesses after at least one property was raided for allegedly trafficking illegal synthetic drugs. The Las Vegas Metro Police served a search warrant in February at the 702 MiniMart on Charleston Boulevard and confiscated thousands of vials of Spice as well as cash.
People who mistakenly believe that synthetic drugs are simply legal versions of controlled substances need to be aware that most forms of synthetic marijuana or other drugs like flakka or bath salts are illegal under Nevada law. In the Silver State, most synthetic drugs are treated as being Schedule I controlled substances.
This means that criminal charges relating to synthetic drugs are every bit as serious as traditional illegal drug charges. Even a first offense will be classified as a felony. Some of the most common crimes are graded as follows for first offenses:
Possession of a Synthetic Drug — Category E felony punishable by up to four years in state prison and fine of up to $5,000.
Possession with Intent to Sell a Synthetic Drug — Category D felony punishable by up to four years in state prison and fine of up to $5,000.
Sale of a Synthetic Drug — Category B felony punishable by up to six years in state prison and fine of up to $20,000.
Many of the same defenses that are applicable in traditional illegal drug cases can also be used by alleged offenders accused of possessing or selling synthetic drugs. However, there is a much greater emphasis on determining what specific ingredient in an alleged synthetic drug violates Nevada law. A skilled lawyer can examine all the possible defenses in these cases and work to get criminal charges either reduced or completely dismissed.