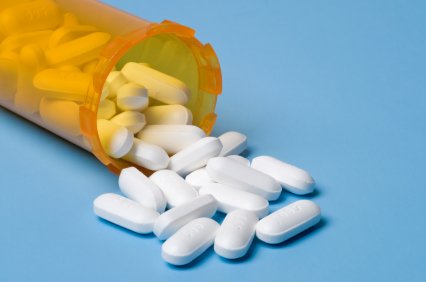 Prescription drug dependency and abuse has become a nationwide health epidemic claiming approximately 50 lives each day and over 16,000 lives each year.
Compared to national averages:
Nevada ties as one of the top states in writing painkiller prescriptions
Nevadans consume over two times as many prescription drugs as any other state; and
Clark County has more deaths by drug overdose from prescription narcotics than by any other street drug
The ease of obtaining a prescription and the lack of transparency in prescription drug history are both to blame for the prescription drug abuse epidemic.
New Law SB288
Senate Bill No. 288 was created in an attempt to combat the rise in prescription drug abuse by monitoring prescription history. The Bill proposed that all authorized personnel who handle commercially manufactured prescription narcotics be granted access to a prescription drug database, and required to maintain access to this database by logging in at least twice a year.
It also granted the State Board of Pharmacy and the Investigation Division of the Department of Public Safety the authority to discipline those who failed to comply. These new requirements for those authorized to write and fill prescriptions would help support the National Drug Control Strategy. After months of revisions, Senate Bill 288 was passed and went into effect as NRS 453.1545 on January 1, 2016
NRS 453.1545 outlined the state's computerized prescription monitoring program (PMP) requirements:
Board of Pharmacy Registrants who prescribe controlled substances are required to register with the PMP
Board of Pharmacy Registrants registered with the PMP are required to monitor the system and view
Provision's to NRS 453.1545 are enforceable by the occupational licensing boards within that state
The new law tightens regulations on doctors, pharmacist, and other medical personnel to ensure that they are using the prescription monitoring database to track drug prescriptions as well as flag cases of potential drug abuse.
Prescription Pill Offenses
Contrary to popular belief, charges for possession of a controlled substance (which includes prescription pills) is very serious offense in Nevada. Types of arrest for prescription pill offenses include:
doctor shopping
possession of a medication without proof of a prescription
illegal possession of medication; and
prescription fraud
Individuals charged with prescription pill fraud can result in:
a category C felony for doctor shopping punishable by a 1-5 year prison sentence and fined up to $10,000
First and Second convictions for illegal possession of prescriptions is punishable by a category E felony punishable by 1-4 year prison sentence
Three or more conviction for illegal possession of prescription pills can result in a category D felony punishable by a 1-4 year prison sentence and/or a fine up to $20,000
Additionally, doctors and medical personnel who are charged with prescription pill offenses in Nevada can be charged with a category C felony punishable by a1-5 year prison sentence and fined up to $10,000.
Conclusion
In the state of Nevada, drug crimes are not treated leniently, and penalties for the sale, use or possession of controlled substances can be harsh.
If you have been arrested and charged with prescription fraud, illegal possession of a prescription, doctor shopping or prescription drug DUI in Clark County or the surrounding areas, contact the Law Office of Joel M. Mann to discuss your criminal charges.
Joel Mann is an experienced Las Vegas drug lawyer who will do everything in his power to help you achieve the most desirable outcome in your situation. Call (702) 474-6266 today for a free consultation about your alleged drug crime in Las Vegas.