Pool Party and Nightclub Arrests
Pool parties sponsored by hotels or night clubs in Las Vegas seem like a great way to continue the party while visiting from out of town, or even if you are a resident of Las Vegas. However, most people are not aware that security will pat you down before you are able to enter the pool party, which can often lead to arrests for drug-related offenses.

Pool Party Criminal Arrest in Las Vegas
The best way to alleviate your alleged offense is to contact an experienced Las Vegas lawyer who is familiar with these types of charges. Contact the Law Office of Joel M. Mann today to schedule a free consultation.
Las Vegas Nightclubs Sponsoring "Adult" Pool Parties
The Las Vegas hotels and casinos work closely with the Las Vegas Metropolitan Police Department, LVMPD, to arrest those people who violate the laws. Unfortunately, the way the pool parties are promoted and advertised by the Las Vegas hotels and casinos is that the rules do not apply in the pool parties. The pool parties are made to seem like sex and drugs flow through the parties with not a care or concern. However, the same parties are searching people in conjunction with the police and arresting unsuspecting and unknowing people.
The search that the security at the pool parties performs is considered legal because it is not the government or police that are performing the searches. However, there are arguments to be made that they are illegal searches, as the Las Vegas hotels and casinos are merely acting as agents of the police department, and doing the job of the police on behalf of the police. Despite the legal arguments to be made, the easiest way to avoid being arrested is to not bring any illegal substance in the pool parties, as they are just as illegal in the pool parties are they are out of the pool parties.
Nevada Laws Frequently Violated at Pool Parties
Penalties for Drug Possession in Nevada
Different penalties for drug possession in Las Vegas will depend on what schedule the drug is categorized under, how much of the drug you have on you, and if you have previously been convicted for drug possession.
Penalties can include probation and/or community service for a first time offense to one (1) to four (4) years in jail or prison and/or fines up to $20,000. These penalties drastically increase if possession of the controlled substance is for the sale to others.
Resources
Las Vegas Tourism – Official Las Vegas tourism website.
Las Vegas Metropolitan Police Department
3141 Sunrise Avenue
Las Vegas, Nevada 89101
(702) 828-3111
Las Vegas Municipal Court at the Regional Justice Center
200 Lewis Avenue
First Floor
Las Vegas, Nevada
(702) 382-6878
Law Office of Joel M. Mann | Las Vegas Pool Party Arrests Attorney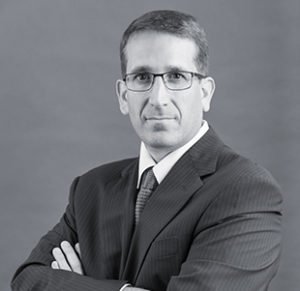 Joel M. Mann has represented many people accused of possession of a controlled substance at these pool parties, and has successfully had many felony cases dismissed or reduced to simple misdemeanors. If you have been arrested at a pool party in Las Vegas, contact the Law Office of Joel M. Mann to discuss the particular facts of your case, and your possible defenses.
There are many options to reduce or eliminate your charges, and finding an aggressive attorney is your best option to avoid severe penalties. Attorney Joel Mann is an experienced criminal defense lawyer, and will aggressively fight your charges. Contact Joel Mann at (702) 474-6266 for a free consultation about your pool party arrest in Las Vegas.