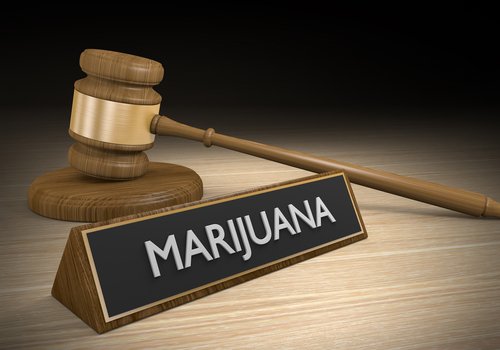 On Tuesday, voters in Nevada will decide whether to pass the Initiative to Regulate and Tax Marijuana, also known as Question 2. If the measure passes, adults 21 years of age or older would be allowed to legally possess up to one ounce of marijuana or one-eighth of concentrated marijuana.
The Las Vegas Sun reported on October 31 that an October 26 KNTV/Rasmussen Poll showed 53 percent of Nevada residents were in favor of the ballot initiative. Even if the measure passes, marijuana will not become instantly legal as the "bill provides for the 2017 Legislature to make amendments and clarify technicalities it believes are too loosely written," according to the Sun.
If Question 2 passes, qualified adults would be able to purchase up to one ounce of marijuana (or one-eighth of marijuana concentrates) and up to 2.5 ounces per two weeks. People could grow up to six plants for their personal use so long as they live more than 25 miles from a medical marijuana facility, but such households would not be able to have more than 12 plants.
Smoking cannabis or consuming marijuana edibles would have to be done on private property, as consumption in public would be punishable by a $600 fine. People who distribute marijuana to individuals under 21 years of age could face felony or misdemeanor charges, depending on the quantity involved.
The Nevada Department of Taxation would oversee the licensing of marijuana retail stores, distributors, cultivation facilities, product manufacturers, and testing facilities. Local governments would still be able to control where marijuana businesses could be located, but they could not enforce complete bans.
In addition to traditional state and local taxes, wholesale marijuana sales would also be subject to a 15 percent excise tax that would be used to fund the implementation and enforcement of the new regulations. All additional revenue derived from marijuana sales would go to the State Distributive School Account to be used for public K-12 education.
In the information booklet provided to voters by the Nevada Secretary of State, supporters in favor of Question 2 argue that the initiative "is a sensible change in law for the state" that "will benefit Nevada by regulating marijuana in a manner similar to alcohol." Opponents argue that "Question 2 is nothing more than a power grab from mostly out-of-state special interests who want to get rich."
Criminal Defense Lawyer for Marijuana Offenses in Las Vegas, NV
Nevada is one of five states voting Tuesday to legalize recreational marijuana use and the Silver State could become the sixth state in the nation to take such a measure. Under current state law, possession of marijuana not for the purpose of sale carries serious penalties for alleged offenders.
Nevada Revised Statute § 453.336 establishes the following grades for offenses involving possession of one ounce or less of marijuana:
First Offense — Misdemeanor punishable by up to six months in the county jail and/or a fine of up to $600;
Second Offense — Misdemeanor punishable by up to six months in the county jail and/or a fine of up to $1,000;
Third Offense — Gross misdemeanor punishable by up to 364 days in the county jail and/or a fine of up to $2,000; or
Fourth or Subsequent Offense — Category E felony punishable by up to four years in state prison and/or a fine of up to $5,000.
If you are arrested or have already been charged with illegal possession of cannabis in Nevada, it is in your best interest to make sure that you have legal representation before you say anything to authorities. An experienced Las Vegas marijuana defense attorney can fight to help you achieve the most favorable outcome to your case, including possibly having the criminal charges or reduced.