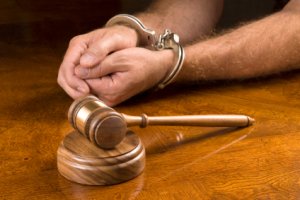 Earlier this month, the 9th Circuit Court of Appeals found that it was "constitutionally sound" for Nevada to apply tough new retroactive requirements for registered sex offenders under a state law (Assembly Bill 579). With these new requirements, a sex offender would be classified by the crimes previously committed, rather than their current risk of reoffending.
The new changes in Nevada sex offender registration requirements do not bode well for some individuals convicted of sex offenses. Since it is retroactive, it can make life quite a bit more difficult for offenders who are currently classified as Tier-1 (low risk of offending) or Tier-2 (moderate risk of reoffending). If the offense originally committed was a Category A sexual assault (NRS 200.366), lewdness with a child (NRS 201.230), or any number of other sexual offenses, the offender can find him or herself recategorized as a Tier-3 offender.
A Tier 3 categorization also comes with stricter requirements since the government considers the offender to have a higher rate of recidivism and pose a greater threat to society. Under this tier, a person would be listed on the Nevada Sex Offender website. Additionally, notification would be sent to local law enforcement, schools, youth organizations and other outlets in the general community. With the recent changes to classification, a Tier-3 categorization may place a burden on offenders that previously were considered by the state to pose less of a risk to society.
This change to Nevada law has the potential to affect hundreds of current registered sex offenders. There are currently 1978 active Tier-1 cases, 2531 Tier-2 cases, and 254 Tier-3 cases in the state of Nevada, according to the Nevada Department of Public Safety. These figures also include a number of individuals who are not in compliance with registration requirements under NRS 17D.
Given the amount of public scrutiny and lifestyle changes that follow all registered sex offenders, even Tier-1 offenders, this new change may be problematic. This can lead to problems finding housing, finding employment, and general integration within the community. It may also punish sex offenders who have successfully completed their rehabilitation, integrated safely into society, even decades after the offense was committed.